Defining a custom paper size
Follow these steps to define a custom paper size:
1. Open the
Printer Properties
dialog box.
2. Click the Paper/Quality tab.
3. Click the Custom button.
The Custom paper size dialog box appears.
HP Deskjet 6800 series printer
122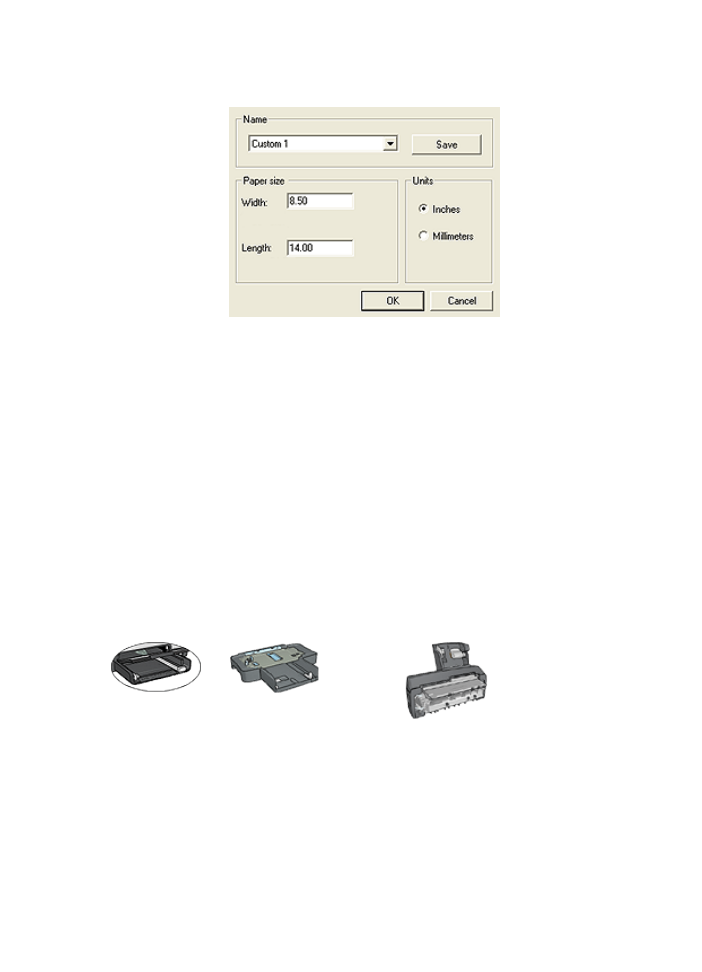 4. Click a custom paper size name in the Name drop-down list.
Note: To create a borderless panoramic custom paper size, click the Custom
borderless panorama custom paper size name.
5. Type the paper dimensions in the Width and Length boxes.
The minimum and maximum paper dimensions appear beneath each of the
boxes.
6. Click the unit of measurement: Inches or Millimeters.
7. Click Save to save the custom paper size.
8. Click OK to exit the Custom paper size dialog box.